Asparagus flan with onion and Robiola cheese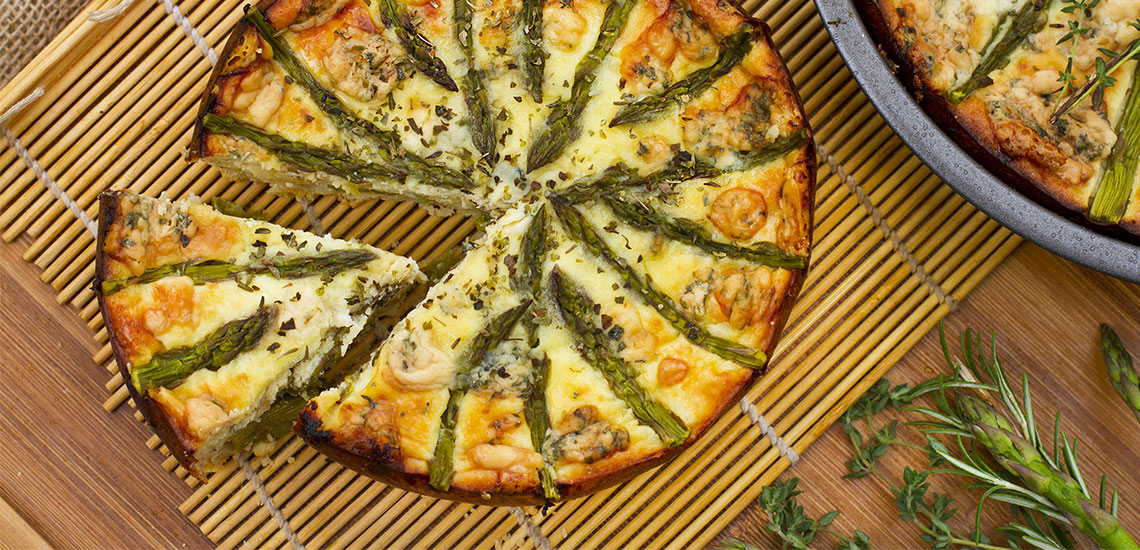 Ingredients for 4 people
1 package of puff pastry
600 g green asparagus
200 g Robiola cheese
2 eggs
1 white onion
1 teaspoon vegetable stock granules
salt and pepper
extra virgin olive oil
Preparation
Peel the asparagus stalks to eliminate any tough filaments.
Rinse them under running water, tie them with kitchen string and boil them until softened.
Drain and let them cool.
In a frying pan, brown the finely chopped onion with a little oil for about ten minutes.
Add the asparagus spears cut into small pieces and the stock and cook over a moderate heat for 5 minutes.
In a bowl beat the eggs with a pinch of salt and pepper, add the Robiola cheese, stirring until a cream is formed. Lastly, add the asparagus.
Line a 24 cm diameter flan tin with baking paper. Lay the puff pastry on the bottom and around the sides and prick the bottom with a fork. Pour in the creamy asparagus mixture.
Bake in a preheated oven at 180°C for 35 minutes. Serve warm.