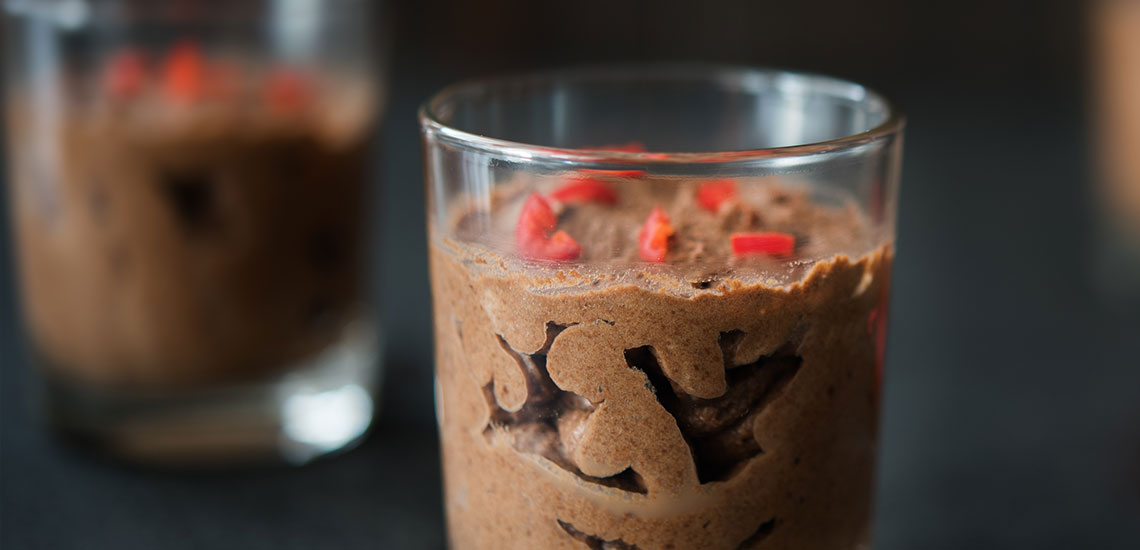 Ingredients for 4 people
2 chilli peppers
100 g fresh cream
300 g 60% dark chocolate
3 eggs
Preparation
Cut the peppers in half and remove the seeds with the tip of a knife.
Chop them coarsely and add to the cream. Bring to the boil and then leave aside for two hours so the chilli releases its properties.
Sieve the cream to remove the superficial film and the residues of chilli and put it back on a low heat.
Chop the 60% dark chocolate into thin flakes and melt in a bain-marie.
Once melted, add the hot cream and the egg yolks, mixing well.
Add the egg whites and sugar and whisk until the mixture is stiff and holds its shape.
Gradually add the egg whites to the chocolate, folding them in with movements from bottom to top to keep them intact.
Fill one or more small dessert bowls with cream and leave to firm up in the fridge for at least 3 hours.