Roast potatoes with courgette and tomatoes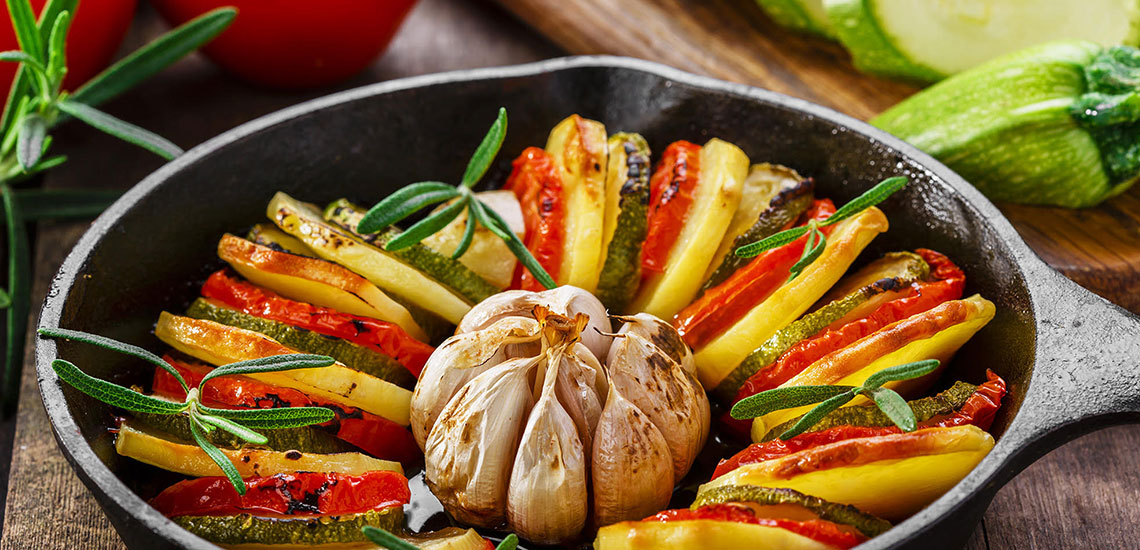 Ingredients for 4 people
3 medium potatoes, skins on
3 courgettes
4-5 ripe and firm tomatoes
extra virgin olive oil
garlic
rosemary
salt
Preparation
Parboil the potatoes, keeping them slightly raw in the centre.
Cut the raw courgettes into thin slices.
Peel and cut the potatoes into slices and gently cut the tomatoes into wedges.
Alternate the vegetables, placing them diagonally in a round roasting tin.
Add a drizzle of and some salt and bake in a hot oven at 180°C for 30-40 minutes.
Excellent as a side dish or as a main dish, adding a nice handful of Grana Padano cheese just before baking.